Two Hungarians who lived between the two World Wars have since been beatified: the last king of Hungary, Blessed Karl of Austria (1887-1922), and László Batthyány-Strattmann (1870-1931), who is fondly remembered as the "doctor of the poor". The church beatification process is also under way for Mária Margit Bogner (1905-1933), a sister of the Order of the Visitation of Holy Mary, and Jesuit novitiate István Kaszap (1916 - 1935).
A number of catholic priests, monks, and faithful lay down their lives for the beliefs and brothers during World War II as well. Kristóf Kovács (1914-1944), a Franciscan monk, gave testimony of his faith and love for humanity by sacrificing his life. Franciscan monk Krizosztom Körösztös (1900-1944) was martyred near the city of Novi Sad. Mária Magdolna Bódi (1921-1945), a martyr from the village of Litér, was shot by Soviet soldiers. Blessed Sára Salkaházi SSS (1899-1944), a member of the Sisters of Social Service, saved the lives of approximately one hundred Jews and was martyred under the dictatorship of the pro-Nazi Arrow Cross Party. Blessed Vilmos Apor (1892-1945) served as Bishop of Győr and was shot by Soviet soldiers on Good Friday while saving the lives of women and children. He died on April 2, Easter Monday. Franciscan monk Zénó Hajnal (1900-1945) suffered martyrdom near the town of Gyékényes on Easter Sunday.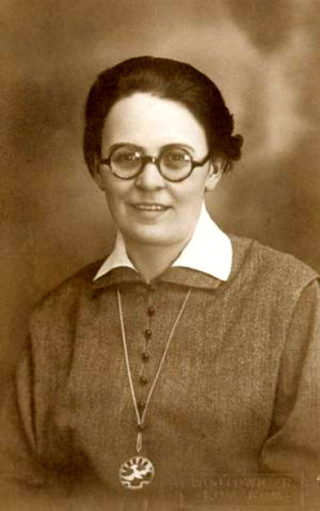 Blessed Sára Salkaházi SSS
Martyrs and confessors of the communist dictatorship:
At the request of Nikita Khrushchev, Stalin allowed the liquidation of Blessed Tódor Romzsa (1911-1947), the Bishop of Mukachevo, in 1947 for his steadfast resistance. Communist henchmen beat him and then murdered him in a hospital with a lethal injection.
Blessed Zoltán Meszlényi (1892-1951) was a martyred bishop. He was arrested in Esztergom on June 29, 1950 and then held captive in Kistarcsa in solitary confinement. He suffered martyrdom in March 1951.
Blessed János Scheffler (1887-1952) was a Roman Catholic bishop and martyr from Satu Mare.
Blessed Szilárd Bogdánffy (1911-1953) was a Transylvanian bishop and martyr.
Blessed István Sándor SDB (1914-1953) was a Salesian monk and martyr. He was arrested by the communists on July 28, 1952, condemned to death, and executed in 1953.
Blessed János Brenner (1931-1957) was a professed member of the Cistercian Order and Chaplain in Rábakethely. He was martyred as part of the persecution of the Church following the 1956 Revolution.
The Franciscan Rafael Kriszten (1899-1952) died under inhuman conditions in a communist prison.
Szaléz Kiss (1904-1946), Franciscan monk, is revered by the Franciscan Order as a martyr of the seal of confessional.
Franciscan monk Bernát Károlyi (1892-1954) also died in prison.
As a Franciscan, Pelbárt Lukács (1906-1948) was ordered to serve ten years' hard labor and was hauled off to the Soviet Union. His illness left untreated, he suffered death amongst inhuman conditions.
József Mindszenty (1892-1975), Archbishop and Cardinal of Esztergom. He was imprisoned by the Arrow Cross Party in 1944-45. He was then arrested by the communists in 1948, who tortured him and condemned him to life imprisonment. He was freed during the 1956 Revolution and then sought asylum at the United States embassy in Budapest on November 4, 1956. He left Hungary in 1971 on order from Pope Paul VI.
Hungarian ethnographer and art historian Sándor Bálint (1904-1980) was persecuted by the communist regime for his deep, honest religious convictions.
Áron Márton (1896-1980) was bishop and archbishop of the Transylvanian Catholic Church. He was arrested by the communist authorities on June 21, 1949 and condemned to forced labor until his death. He was released six years later. Since his confirmation events drew huge crowds, he was kept under house arrest from 1957 until 1967.